1st meeting of the Argo project partners
The first meeting of the Argo project partners will take place on 29-30 September 2022 at Brest Iroise Digital Center (Pôle Numérique de Brest Iroise) (Close to Ifremer).
305 Avenue Alexis de Rochon, 29280 Plouzané.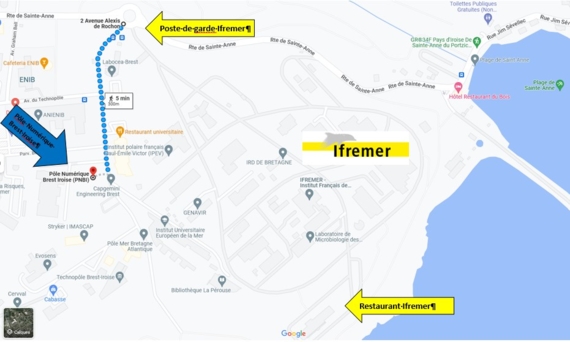 The meeting will start in the early afternoon of 29 September and will take place in the form of workshops. It will end in the afternoon of 30 September.
The meeting agenda is dowloadable through this link:

Agenda_reunion_partenaires_Argo_29-30092022.
Registration through this form before 31 August in order to plan the cocktail.
After this deadline, please contact Argo-2030@ifremer.fr to register.